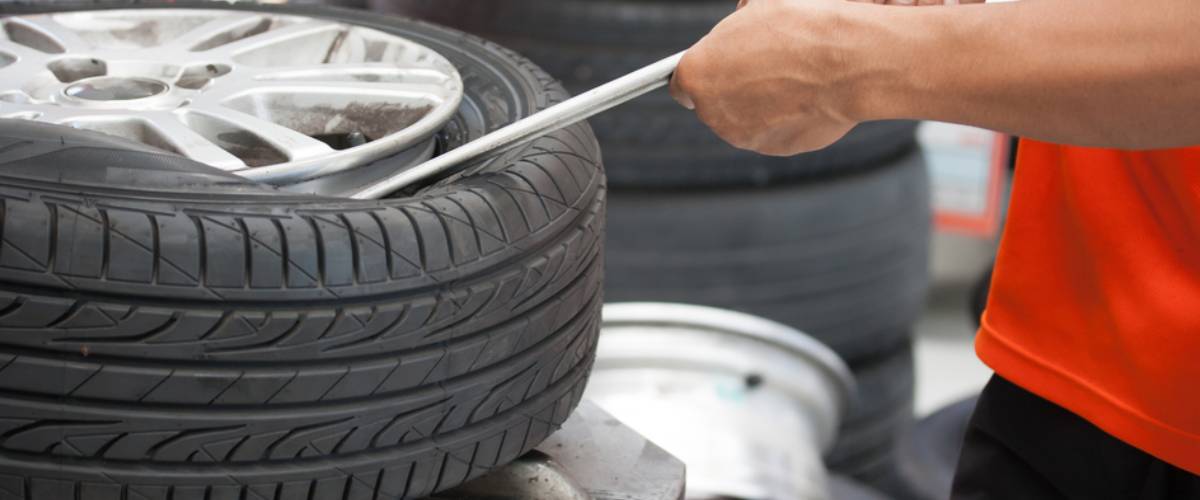 Tire Repair Services at Don Franklin Nicholasville
We've all been there. You're driving along in the Lexington or Somerset area when suddenly you have a flat tire. You don't recall running anything over, nothing sounded out of place, and yet there you are, waiting for roadside assistance and wondering how much a new tire will cost. That's where Don Franklin Nicholasville can help. Rather than replace a tire that's still got life in it, Frankfort KY drivers can simply have it repaired by our experts to get back on the road for less.
What Can be Repaired?
We want to be up front here. Not every single flat tire is repairable. While we're happy to look at every possible option, there are some things that just aren't possible to give Georgetown drivers the safe driving experience you deserve. A flat tire as a result of sidewall damage, a tire with too little tread, or a tire with a large slice will likely not be repairable. However, any flat tire that is the result of a puncture or a broken valve stem can be easily fixed and you can be back on the road in no time!
How Will My Tire Be Repaired?
In the event of a puncture, Richmond and Winchester KY drivers can have their tires repaired with a plug and patch. A rubber stem will be pulled through the puncture to initially plug the hole and seal off the area. The area inside the tire will then be buffed to create a smooth surface, and a special adhesive will create a chemical reaction that bonds the plug with the tire. Finally, a patch completes the work by bonding to the reactive glue on the inside of the tire for additional protection.
If your issue is a broken valve stem from scuffing a curb, a simple valve stem replacement will do the trick! And because we use only Genuine Parts, you'll get a valve stem that is compatible with your TPMS system.
Contact Us

---
* Indicates a required field